Birth Control Pills
This is the method of birth control that I am currently using. It's easy and I don't have to worry about anything but remembering to take my pill every night. The idea of pumping chemicals into my body to prevent pregnancy is not ideal, however, at this point there is no other method of birth control that I'd use. I just don't want to risk pregnancy again... I would only recommend it, however, to those in a committed and monogamous relationship..

I originally strated taking Triphasil-28. For the first week I was completely ill. I was constantly nauseous and i was frequently throwing up - I just couldn't keep anything in my stomach. After a while my body got used to it and all was well...

Then, my ob/gyn changed my prescription to demulin, cause it was supposed to be better for my skin. During the first couple of demulin days I was devastated (I guess you could say...) I missed the ease of triphasil (better packaging and a yummy glucose coating).. well, not really.. but for some reason it made me totally depressed, and as usual, with any of my depressions, i'd want to do nothing but sleep and cry. Not only that, but for the six months I was taking demulin I was nauseous two out of every four weeks.. my body never got used to the thing.

I am currently taking Alesse-28. A relatively new low-estrogen pill that barely feels as though I'm taking it at all. For once, it does not make me nauseous or alter my moods or anything like that. In fact, it is so much more like I'm having normal periods and cycles again, rather than the regimented ones, even though I can predict my period down to the hour!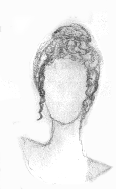 Vaginal Contraceptive Films
Basically, these are just spermicides. A piece of latex-like (but definitely not) film about 3" x 2" that dissolves once you place iit high in your vagina, preferably right up against the cervix. It can be a hassle inserting them if your fingers are wet or if you are totally aroused, because as soon as they hit any type of moisture they begin to dissolve and then stick to your fingers rather than sticking to and staying inside your vagina. They must be inserted fifteen minutes prior to making love and no earlier than one hour beforehand, else you'll have to insert another one. I'm sure that you don't have to be told that speermicides are about a good a method of birth control as the withdrawal method - pretty risky, and really not worth it.

Abstaining from Sex...
This is the absolute best form of protection, not only from pregnancy but also from STDs if you can do it... and let's face it, who really wants to? I certainly don't. And every time my partner and I have had to abstain from sex for one reason or another we only want to do it all the more.... but, maybe it works for some...